The first edition of "The Tiniest Guns" was put together with the help of many collectors to fill a need for information on 2mm pinfire, rimfire and Berloque pistols. It was only 64 pages. The 2nd edition was 128 pages.

The new, revised Third Edition has increased in size to 160 pages, and over 600 images. All of the chapters have been expanded, and there is much new information on the guns of Austria, Austrian Rifles, Austrian Revolvers, Austrian Automatics, France & Belgium Revolvers, Germany, German Revolvers, German Rifles, Japan, Japanese Rifles, Mexico, U.S.A., Unmarked, Customized & One of a Kind, Cases, Ammunition, Patents, Bibliography, Miniature Arms Collectors/Makers Society, Index.

In the third edition, I've added much more information for novice and experienced makers of miniature guns. There are drawings, plans, diagrams and patent drawings of many of the major styles of guns. There is a 12 page chapter on "Making Your First Pinfire", which has step by step instructions on how to make a pinfire using simple tools.

And new for the third edition is a chapter on Ring Guns, as well as a seperate chapter dedicated to the authors miniature guns.

The Price for the 3rd edition is $22.50.
Including postage within the United States... $28.50

See below for postage outside the USA, or other shipping options.

Below are some sample pages.Click on any page for a larger view.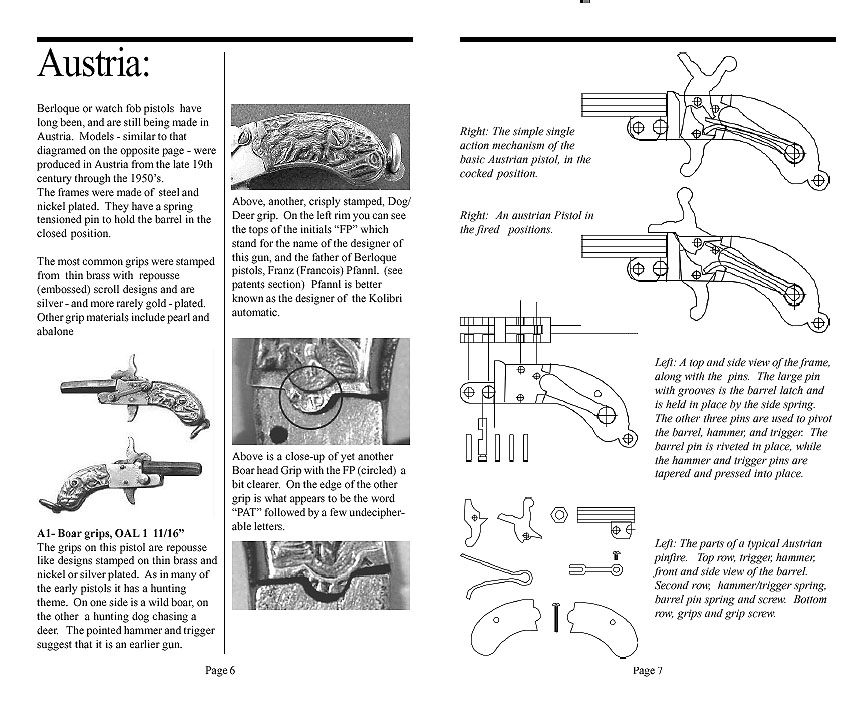 ....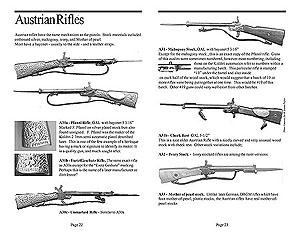 ....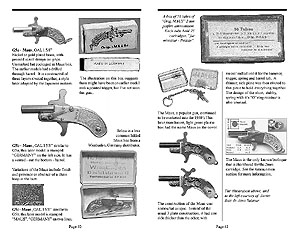 ....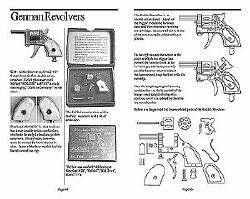 ....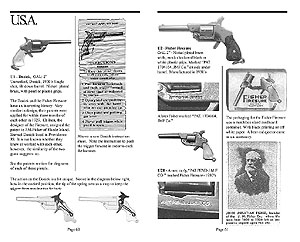 ....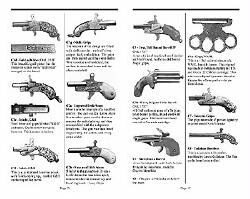 ...
...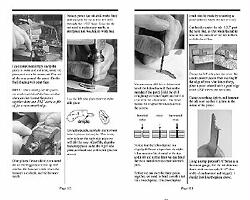 A second printing of the third edition of the Tiniest Guns is now available.

Sorry but shipping has gone up nearly $5 a book, so I have to pass it on in the prices below

The total with

Priority

shipping within the

USA

is

$30.50

.
The total with

first class

shipping within the

USA

is

$28.50

.
The total with

Media Mail

rate shipping within the

USA

is

$25.50

The total with First Class shipping to Canada . is $41
The Total with shipping to Europe, Australia or Asia is $47


Send checks, made out to Bob Urso, to;
Bob Urso
1611 16th St.
Bellingham, WA 98225
Checks are held until they clear, Money Orders and Cashiers checks get next day shipping.



I can now accept PayPal

payments.
Simply log onto your PayPal account (or open one at www.paypal.com) and make a payment to my email address boburso@comcast.net.

I can be contacted by email at boburso@comcast.net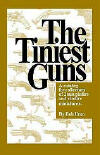 Sorry, but the 400 copies
of the First Edition
are Sold Out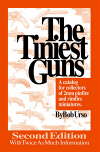 The 500 copies
of the Second Edition
are Sold Out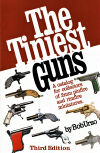 The 500 copies
of the Third Edition
are now also Sold Out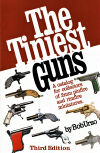 The Second Printing
of the Third Edition
is now available