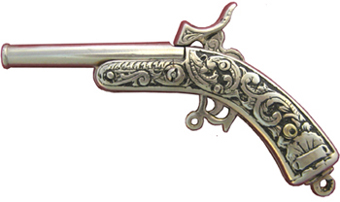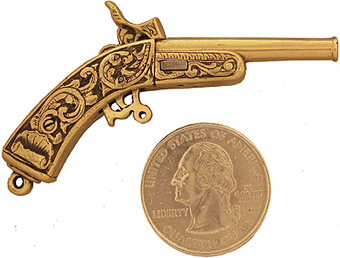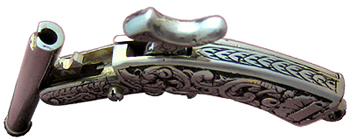 Shown above and to the left is my version of an Italian muff pistol. It is shown nickle plated on the left, and unplated cast brass on the right.Note the Button barrel release, which makes for nice clean sides.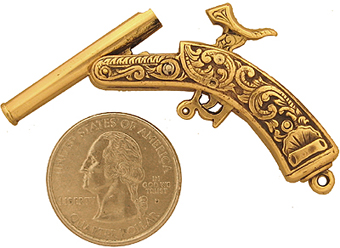 2-3/8" OAL, This 2mm pinfire Muff pistol is based on a design I've long wanted to make.

I first made a brass prototype, it was then hand engraved with deep cut recesses. Then a mold was made and waxes pulled, which were then cast in brass.

Left: This photo gives a better indication of the color of the unplated Brass version.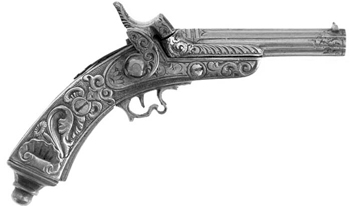 Left: the original Italian Percussion muff pistol which was the inspiration for my version.

Due to the lack of mini percussion caps, I decided to make mine fire 2mm pinfire cartridges, which although getting expensive are still available.
Price:
Italian Muff Pistol Brass..................... $550
Italian Muff Pistol Nickle Plated...........$600
Glass top display box Italian Muff pistol.......... $15.00