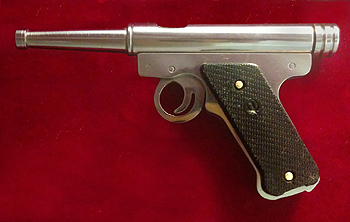 Shown to the left is my mini Ruger with black plastic grips.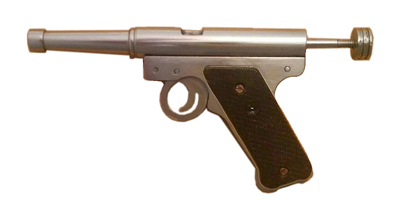 2-5/16" OAL, This 2mm rimfire is based on the profile of the Ruger automatic. The plunger is spring loaded and is cocked by pulling it back until it locks in place.
Parts are nickle plated steel and brass. Grips are cast plastic with mock checkering and a tiny Ruger eagle logo on the Left grip.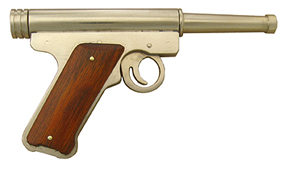 Here is the Luger with Ironwood grips. I can put any of the wood grips shown on other guns on this gun.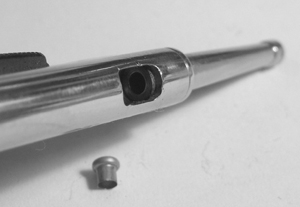 Although chambered for the rare 2mm rim-fire cartridge. I can not guarantee it will fire, however I did test the gun shown, and it did fire on the first try.
Price:
Ruger with plastic grips .......... $600
With mother of pearl grips.......................$625
This gun can also be made with any of the wood grips on my other guns for $625.
Glass top display box for Ruger......... $15.00