Wahl's Patent, Knuckleduster: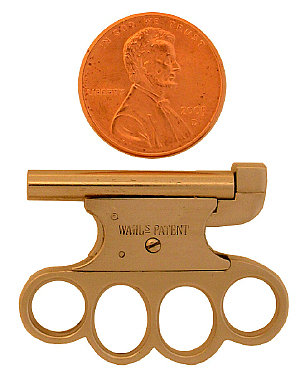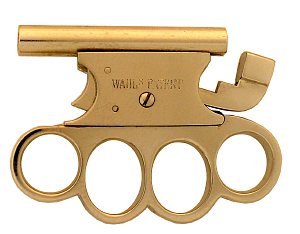 1-7/16" OAL , 2mm, underhammer, pinfire. This Little knuckleduster is based on drawings of the original made by the late Herschel Kopp. Hersch made a few of these, and I decided to carry on by doing an edition. Mine are easily identified by the "WAHLs PATENT" engraved on the cover.

All parts are nickel plated. The frame, hammer and trigger are cast brass. The barrel and sideplate are steel.

Price:
Wahl's Patent knuckleduster. . ........................................... $550
Glass top display boxes for this gun are an additional $15.




.


---