Each pinfire comes with a cleanout rod.

...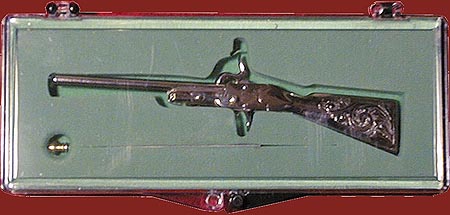 The display cases for all guns over 2" in length, are inexpensive, clear top , plastic boxes and are free.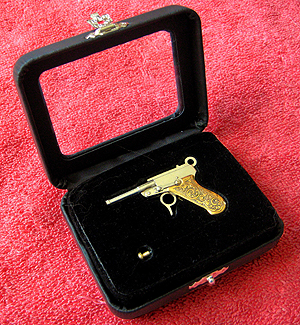 For all other guns,
the Deluxe, faux leatherette, hinged,
glass top, display box -
shown to the left -
is an additional $15.